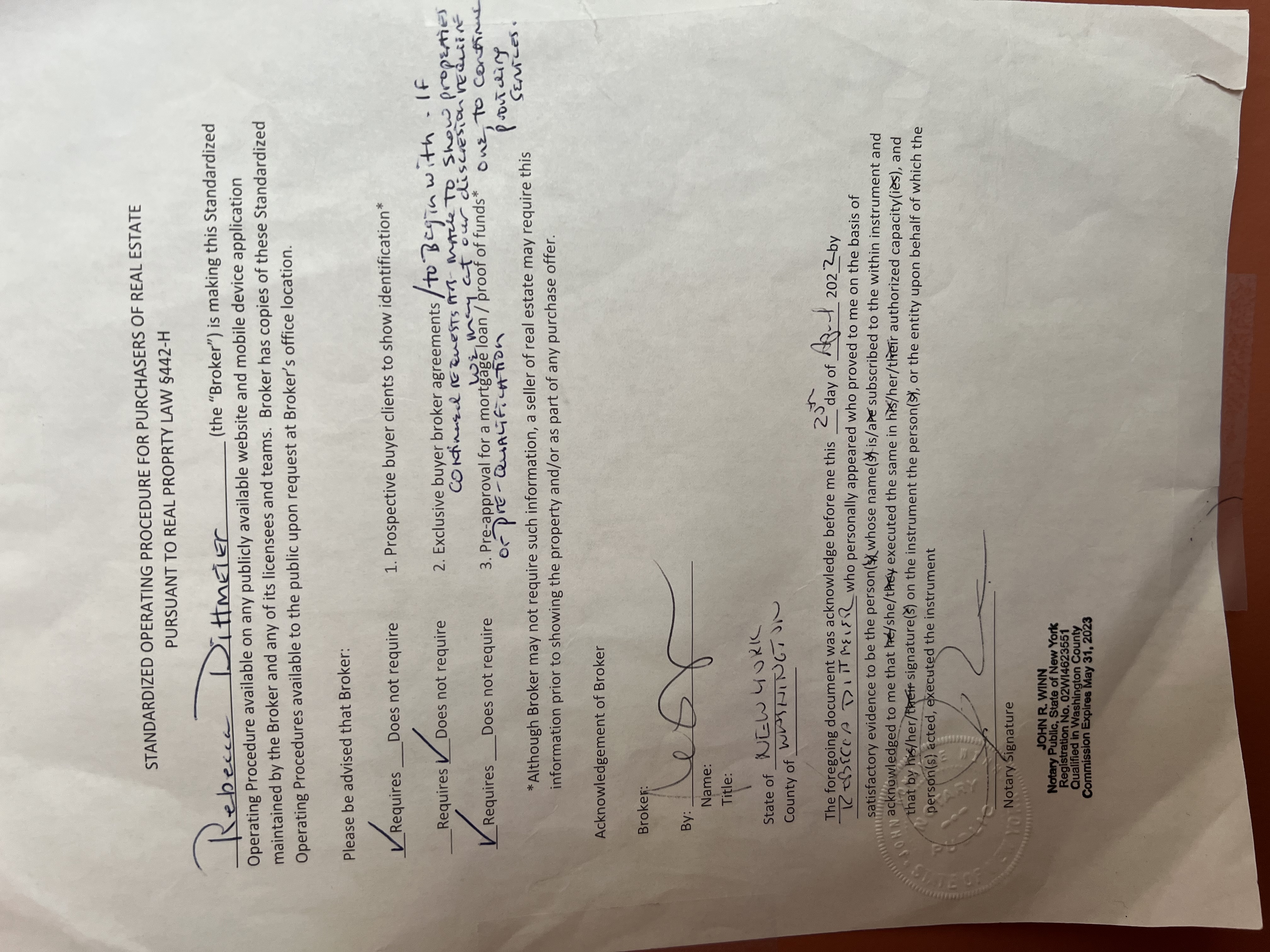 Type: Residential
Status:
Active
OUR STANDARDS OF PRACTICE
List:
$0
TO POTENTIAL BUYERS, NY
Bed:
0
Multi-Family - No
Bath:
0
ID# 79166
Acres:
0
Sq. Ft. :
0


Please be advised, as per a new NYS Law starting April 20, 2022 that all prospective buyers will be required to show identification and will be required to have a pre-qualification letter or pre-approval letter for a mortgage loan, or provide proof of funds, prior to looking at real estate with anyone in our office. It is in a buyers best interest to get this pre-qualification, if a mortgage is needed, as most sellers want to see this attached to any offers. We are mandated by NYS, as is every other licensed real estate office and agent to provide this information to the public.